Authenticity Is In: Aged Surfaces are Trending in 2022
Everyone loves the shine of newly laid floors, but you don't want your house to look like everybody else's, and newer isn't always better. As with manual transmission and aged wine, showing your age isn't just authentic: it's attractive. That's why we're keeping an eye on the 2022 trend in aged surfaces like distressed and reclaimed hardwood. These tasteful styles can give your home a hand-crafted, well-loved look.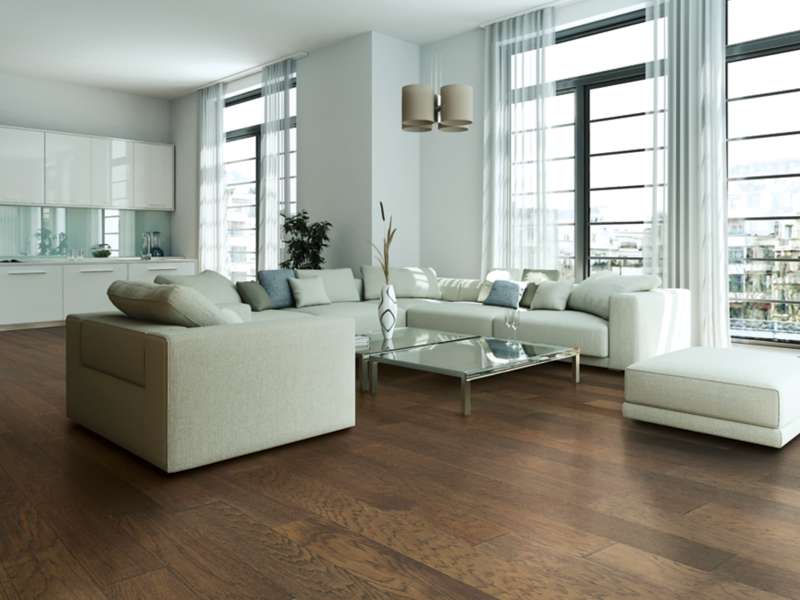 Try Distressed Hardwoods for a Vintage Style
Nothing defines a home quite like hardwood flooring. They add warmth, stability, and refinement to every room they're laid in. But that doesn't mean your hardwoods have to look just like the neighbor's.
Modern distressed hardwoods can be manufactured with all the durability and refinement of 21st century innovations, while retaining that weathered, old world look. This empowers trendsetters to embrace a rustic flair without paying the high price that reclaimed wood demands.
Go Eco-Friendly With Reclaimed Wood
The desire for reclaimed hardwood is a growing trend that's exploded in popularity recently. Most buyers choose reclaimed wood for its textured, old world aesthetic, and its benefits to the environment. Since reclaimed wood is reused, picking this stylish option spares a few more trees, slowing deforestation.
However, the process that turns reclaimed wood into something useable for flooring or decor also makes the material more expensive than typical hardwoods. Buyers have to decide if true authenticity and care for forests are worth the bigger price tag.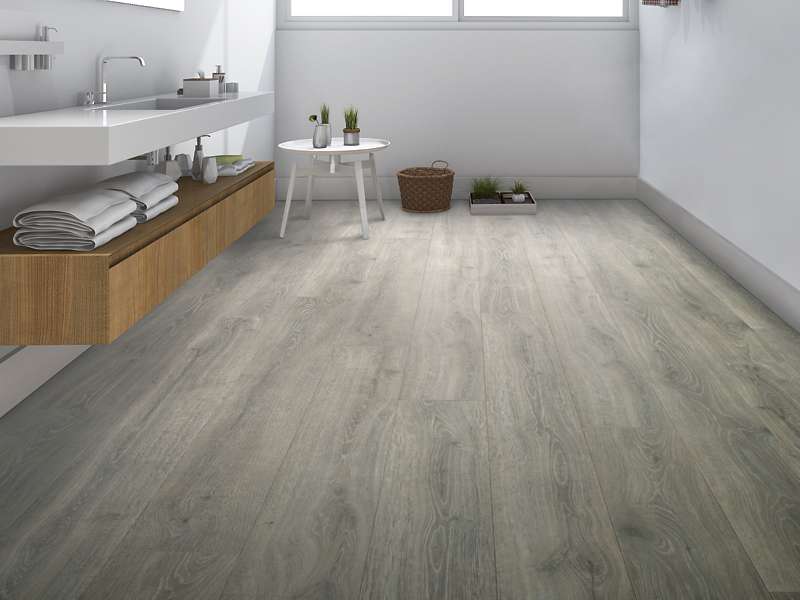 Hand-Scraped Laminate Adds Age
For all the style and flair of distressed hardwood without the cost, consider hand-scraped laminate floors. Modern technology can give laminate floors the groove patterns and appearance of distressed hardwoods without compromising when it comes to price and durability.
When you choose distressed hardwoods and hand-scraped laminates, your home gets more than just an authentic look. Done right, this vintage flooring style can provide homeowners with a touchstone to traditional practices and styles that are often lost in an increasingly new and shiny world. Whatever floors you select will define your home, so consider this trendy yet retro option for its cozy, nostalgic aesthetic.
Ready to get started on your next project? Choose the experts at Haley's Flooring & Interiors in Huntsville, AL! We carry a wide selection of hardwood and laminate flooring options, so contact our team today and tell us about your latest project!