Design Trends for Fall and Winter 2022: Creating Cozy Spaces
As we continue to take back our home from spaces that were once transformed to work and learn from home during the pandemic, trends are moving toward creating cozy spaces for the fall and winter months.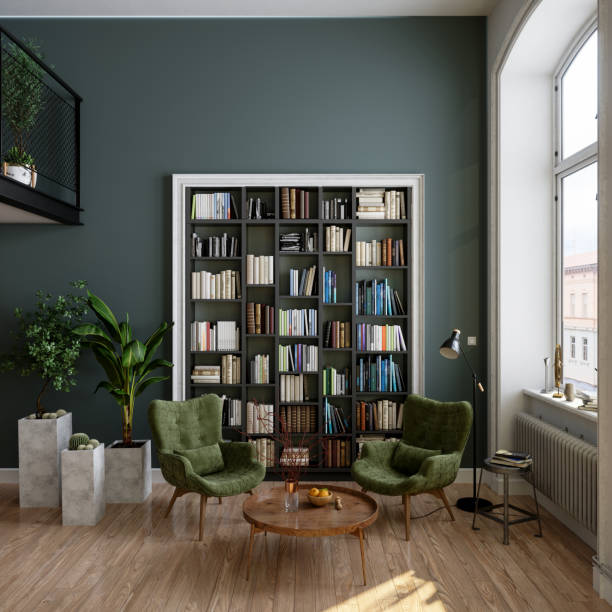 This year has focused on inviting people back into our homes, following years of isolation. Kitchen tables went from home offices and virtual classrooms to hosting meals again. Our living rooms are becoming places for socializing with our friends and extended family again. Homes have become comfortable retreats again, where we can relax and feel rejuvenated together again.
And that is all being reflected in design trends for the remaining months of 2022. Returning are rich, warm colors and neutrals, natural elements and designs, and lots of interesting textures. On their way out are all white or very light rooms and rustic styles.
Flooring is following those trends, bringing back browns and woodgrains with a lot of characteristics and texture. The light, cool-colored flooring and grays that have been popular for several years are not as trendy anymore.
So, if you're looking at your home wishing it felt cozier and warmer, we have the flooring you need to create the space you crave. Depend on us at Haley's Flooring & Interiors in Huntsville, AL to help you find the flooring perfect for your home and your lifestyle. We can help you find the flooring that matches your vision and today's trends.
Popular colors for fall and winter 2022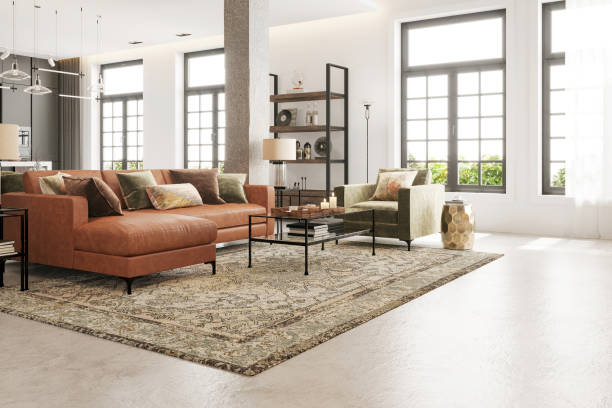 Whites and grays have been the neutral staple in recent years to give a contemporary, open, airy feel to your home. But those cool colors are being replaced by warmer neutrals, such as creams, nudes, and beige, as well as natural wood tones and earth tones, such as taupe and rust. Opt for timeless shades of these colors to create a room that will stand up for many years. When it comes to adding pops of color, earth tones are popular, such as deep ruby reds and rich hues that enhance relaxation. But also shades of green will remain popular, mimicking the outdoors.
When you choose flooring to match your new warm space, look for warm tans, caramel undertones, warm creams and off-whites, as well as gentle, light neutrals. This is true for any flooring type, whether you want carpet, luxury vinyl, laminate, hardwood flooring, or tile. The colors you choose for your flooring will really help create a warm space where you can relax.
Popular textures for fall and winter 2022
Create the space you want with the use of textures. When you choose textures for your home, let the outdoors and earth inspire you. Natural finishes and materials are popular right now and go great with the warm hues. Look for pieces for your home that utilize woven fabrics, wood, metal, and leather. Place houseplants in your rooms or draw on those shades of green and patterns in your décor. The right elements will combine to create a refreshing space.
When it comes to flooring for these spaces, opt for carpet made of a natural fiber, such as wool, and/or colors that are found in nature. But to really embrace this trend, you cannot go wrong with hardwood, stone, or flooring that mimics the look of natural hardwood and stone. Hardwood, such as a rich walnut or oak, will combine the textures you're after with popular warm tones to create a warm, cozy atmosphere. If hardwood isn't the best option for your floors, choose a luxury vinyl plank or laminate flooring that achieves that same look. Similarly, if natural stone doesn't make sense for your home, choose luxury vinyl tile or laminate that mimics those natural elements and hues of stone.
If you're ready to turn your home back into a cozy space where you can kick back and relax, we can help you choose the perfect flooring to achieve your look. No matter what flooring is best for you, your lifestyle, and your budget, we have options that will bring in those warm hues and natural elements for a place you can unwind. Trust the experts at Haley's Flooring & Interiors in Huntsville, AL for all your flooring needs.