Kitchen Tile Trends for 2022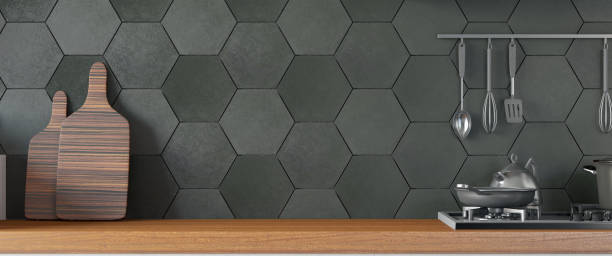 As a durable, moisture-resistant, and gorgeous material, tile
allows homeowners and designers to turn an ordinary kitchen into an inspired culinary space with a café-like feel. Tile is also versatile enough to be used for a variety of kitchen surfaces including countertops, backsplashes, and our course, flooring! With a vast array of shapes, textures, finishes, colors, and patterns to design with, our Haley's Flooring & Interiors showroom in Huntsville AL has all the options to transform your kitchen with one-of-a-kind appeal. If you are excited to explore kitchen backsplash tile trends and kitchen floor tile trends, 2022 has some incredible ideas for you to consider: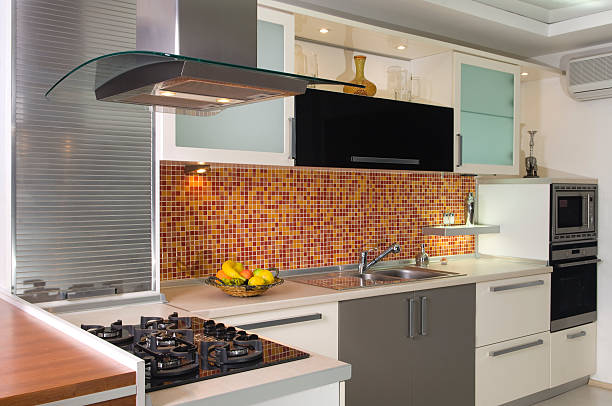 Backsplash Patterns – For the ultimate in crafting kitchen visual interest, a standout backsplash is the perfect canvas for capturing your favorite tile trends! Whether you keep your wall design reserved to the space between the countertop and cabinetry or extend the backsplash to the ceiling for dramatic effect, this area is an ideal location to add personality. A tile backsplash helps a kitchen avoid monotony, and the current trend towards shimmery finishes and eye-catching colors indicates that more homeowners are going bold! Not only is this design element relatively easy to afford and install, but a patterned kitchen backsplash will make the overall space appear more expensive and inviting:
Offset: This classic tile pattern uses square or rectangle tile of any size in rows that shift subtly to the left or right to create an offset look. A common brick or running pattern with is a traditional 50/50 offset, but a varied offset of 40/60 or 30/70 can provide a softer look.
Herringbone: Use common rectangular sizes of your favorite tile variety to produce this chic geometric pattern that's not only a great fit for modern décor but can also help enhance the perspective of a smaller kitchen.

Chevron: Popular for centuries, you can create this trademark inverted V-shape tile pattern to add precision and sleek design that draws attention and elevates your kitchen without being overly busy.
Patterned Tile – Eye-catching options are continuing to grow in popularity since they add major visual interest with minimal grout work. From geometric or floral-inspired patterns to classic motifs and weathered designs, patterned tile can help create engaging surfaces with familiar appeal. Large format patterned tiles create even fewer seams which can help open up smaller kitchens and provide quicker installation. With vintage flair, patterned tile is a fantastic way to introduce multiple colors into your kitchen layout and contrast solid-colored surfaces to prevent the area from feeling flat.
Floor Patterns – Gorgeous wood-look tile options are perfect for capturing your favorite species in an elegant floor that's better suited for the moisture conditions that a kitchen will see. You can then use tile planks to create patterned installations that mirror your favorite trending hardwood flooring layout! Use a herringbone, chevron, parquet, or diagonal stripe floor pattern to add sophistication while highlighting the realistic wood characteristics found within your tile variety. With supreme durability and easy cleanability, a tile kitchen floor will serve your home for decades with stellar performance.
When you're want to transform your kitchen surfaces, floors, and walls with elevated visual interest, tile is the perfect material to express your creativity! Bring your ideas to our Haley's Flooring & Interiors tile experts in our Huntsville AL to capture your favorite looks and kitchen floor tile trends in 2022!