The Best Floors For A Ranch Style Design
Ranch-style homes lend themselves perfectly to chic, rustic styles. Whether you have a contemporary taste or prefer to feel like you're living in the Wild West, the right floors can turn a project house into a home you'll never want to leave.
So, we've put together a list of some of our favorite floors for ranch-style homes.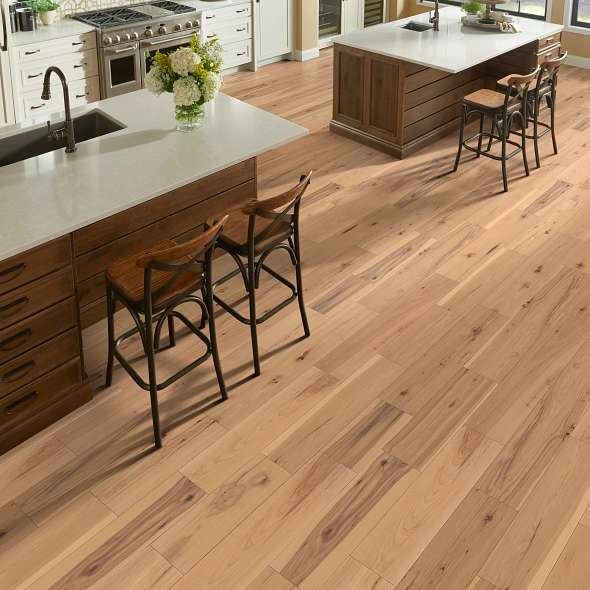 Traditional Hardwoods
It's hard to go wrong with traditional hardwoods. After all, classics are classics for a reason. Natural woods bring character and warmth to any room, whether you go with a light, airy maple or a dark, brooding walnut.
Hardwood planks can also be used to create a flow from one room to the next. Most ranch-style houses have an open floor plan, so creating that flow will keep your home from feeling too empty or too cramped.
Hand-Scraped Hardwoods
Hand-scraped hardwoods are perfect for a timeworn, vintage feel. Unlike traditional hardwoods, these floors have been aged, distressed, and worn to create a stunning, eye-catching appearance with deep grooves and an appealing texture. This style is ideal if you want your home to feel cozier and warmer.
Wood-Patterned Vinyl
When you choose wood-patterned vinyl floors, you get all the beauty of classic hardwoods coupled with industry-leading durability and water-resistance. Your typical vinyl floor can withstand dents, scrapes, and scratches in addition to being resistant to moisture.
So, if your household is prone to spills, stains, and accidents, vinyl floors might be better than hardwood. And if you choose to have wood in some rooms and vinyl and others, it's easy to match styles and colors.
Rustic Tile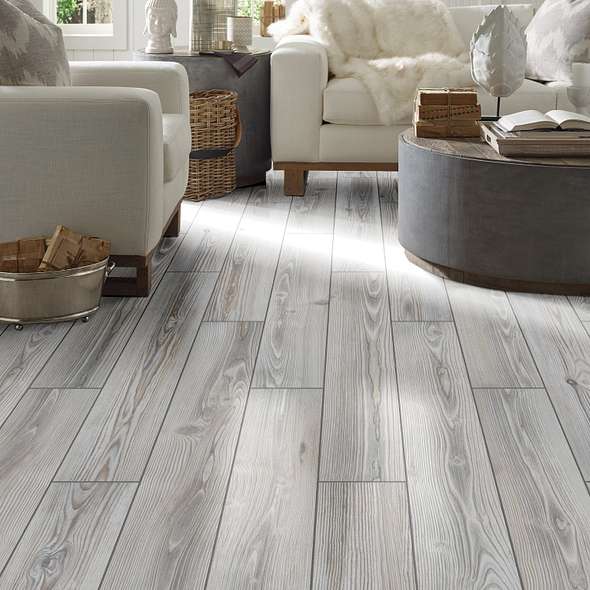 Tile is one of the most versatile types of flooring, giving you lots of options. While some homeowners choose to keep tile in the kitchen and the bathroom, the right tiles can work for your living room and dining room too.
Tile floors can also add a modern flare to a more traditional housing style, especially if you choose a unified look with tiles of the same style flowing from room to room.
Ready to give your ranch-style home the new floors it deserves? Browse our selection or contact the team at Haley's Flooring & Interiors in Huntsville, to get started today!