The Top Carpet Trends for 2022
For all of the flooring trends that will come and go over the years, the supremely soft feel of plush carpet underfoot will absolutely never go out of style! After a long day of work, there's nothing like kicking off footwear and walking across wall-to-wall carpet to begin unwinding. When it comes to cozy carpet styles that will add comfort and luxury to your favorite rooms, our Haley's Flooring & Interiors showroom in HuntsvilleAL has a tremendous selection of fibers, textures, and constructions to choose from. If you're looking to capture the latest popular visuals, here are a few of the top carpet trends for 2022 for you to consider:
Interesting Patterns – Combined with eye-catching color and plush texture, captivating patterns turn your favorite carpet into a functional work of art within your interiors. Although many homeowners will save bolder carpet patterns for high-traffic areas like hallways, stairs, and landing spaces, this visual interest is now being added to living rooms and dining rooms more frequently. You'll see the appeal of striped carpet patterns, such as broad stripes, ticking, and pencil stripes, grow in popularity this year as a savvy way to elongate and widen the perspective of a room. To soften the look of a patterned carpet, you can layer area rugs on top to add even more dimension and balance.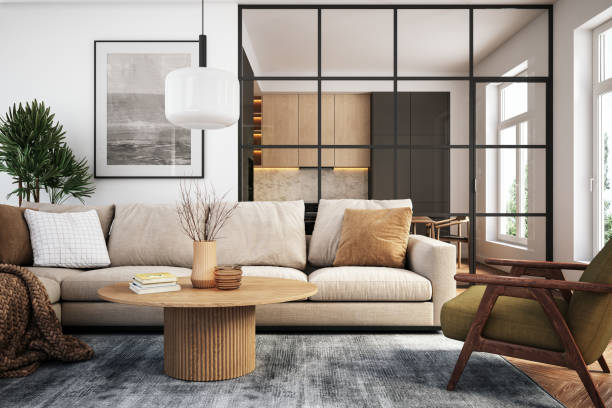 Bold Colors – A common design theme throughout 2022 will be the use of bold color to enhance creativity in the home. For carpets, this trend will serve as a helpful way to add an unexpected pop to small rooms or forgotten areas of the home. Think of an eye-catching teal, bright pink, lime green, and even black to create memorable impact. To craft a more subdued but rich feel, spicy reds and lush berry shades will add a warm mood to your already opulent carpeting.
Classic Neutrals – The increasing preference for designing rooms that will age gracefully over time also extends to carpet trends for 2022 in the form of classic, minimal neutrals. In addition to their calming effect, neutral tones combine with soft texture to produce soothing surfaces that will also appeal to prospective buyers down the line. Since a neutral palette will match a wide variety of hues, solids, and patterns, it's wise to design bedrooms and more formal rooms with these carpet colors that are familiar, relaxing, and easy to work with.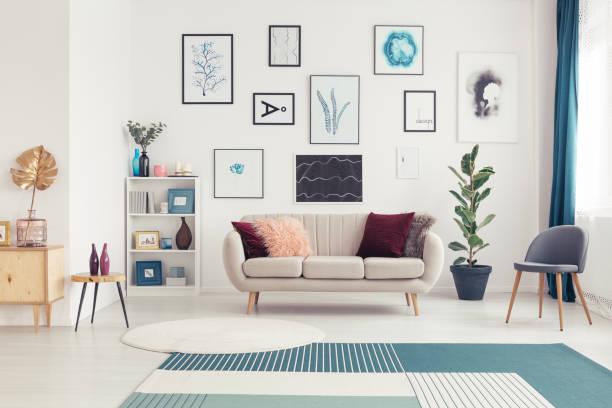 Carpet Tiles – Whether you're looking to create a home office, a child's playroom, or a home fitness area, demand for stylish carpet tiles will continue to increase in 2022 as an easy-to-install solution for unique, soft flooring. With interlocking pieces that require no adhesive, carpet tiles go down in record time, come with attached padding for enhanced performance and sound insulation, and can be relocated at a moment's notice. As more shoppers discover the ease and value of carpet tiles, look for this valuable format to become one of the bigger carpet trends for 2022.
Which of these inspired ideas will elevate your home to soft, cozy perfection? Come investigate all of your favorite carpet trends for 2022 in our Haley's Flooring & Interiors showroom in HuntsvilleAL to bring home the gorgeous options that will complete your design vision!